Timberland Shoes For Women For Any Terrain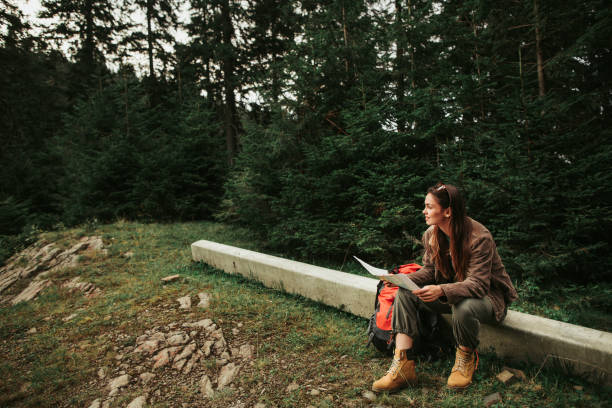 Timberland boots have become synonymous with the word fashion. They are one of the top selling of this generation. Apart from that, they look fantastic and are great for all-weather. On top of that they're also available in multiple sizes. Because they even offer children's sizes you shouldn't have any trouble finding the right shoe size for your feet.
What Are Timberlands?
Timberlands are practical shoes that are also waterproof. They are popular all over the world amongst women, men, teenagers and children. This is because Timberlands started gaining popularity after famous American rappers started wearing them.
Originally Timberlands are made from leather, and the type of leather varies between each collection. For example, brown full-grain and black full-grain brown Timberlands are two of the biggest sellers the brand offers.
While there are several stores that sell Timberland across the USA and Canada, if you prefer to shop online that's also an option. Just be sure to find a store that offers shipping-free returns as you don't want to pay for returns when they would be free in store. Some online stores even offer the chance to sign up for SMS services and get the newest and best deals. And who doesn't like a discount?
Another thing to note is that Timberlands do require some breaking in. But with time you'll find your boots will soften and get more comfortable. If you want to speed up the process then wearing thick socks will help you a lot. Timberland shoes are not only cool footwear but they're also very durable and can even be re-soled if your soles get worn out.
If you're wanting to learn more about the best Timberland collections out there for women, we put together a list of our favourite ones for you to check out.
These Timberlands are a classic of the brand. Fashionable, comfortable, and in tons of cool design options. They do well in any type of weather, especially in winter or fall since the seams are sealed to keep water and cold out keeping your feet dry and warm all day long.
Constructed with eco-consciousness in mind, at least 50% of the shoe lining is made from recycled materials. The lace-up style ensures the shoes fit snug and the type of ankle padding offers extra ankle support.
Lastly, the rubber lug outsole is very durable and perfect for the outdoors. The lugs being on either side of the shoes means you're getting excellent grip. In addition, the anti-fatigue removable foot bed ensures your feet are well-protected and supported to combat foot tiredness from being in shoes the whole day. Did me mention the insulation is also breathable? This is why Timberlands will never stop being a best selling shoe!
Pros:
Quality

Durable

Waterproof

Easy to clean

Long-lasting

Eco-friendly

Fashionable

Comfortable
Cons:
Expensive

Requires break-in time
The pull-on style of these boots does away with the lace-up system, which can be pretty annoying. However, that doesn't mean they sacrifice comfort. Thanks to their cotton and wool lining the shoes stay both breathable and comfortable. In addition, they're made with Ortholite insoles making them not only super cushioned but also a great option for those who might suffer from feet pain.
With multiple choices in colour, you're sure to find something that you love. They're even available in dark brown full-grain leather for those who like a more classic colour and material. When it comes to comfort, a high-rebound bio-foam foot bed molds to the shape of your foot and keeps them warm and cushioned. This means they're great when it comes to navigating even the roughest of terrains.
The midsole of the shoe is an EVA blend. This gives you a springy bounce-back and absorbs up to 80% of your landing shock, which would otherwise be dispersed throughout your legs. The rubber outsole has a lug pattern to provide the best grip even in wet and slippery conditions. Lastly, this collection is true to size which means you won't have to juggle between sizes to find your perfect fit.
Pros:
Lightweight

Easy to wear

Durable

Easy to clean

Perfect for all-weather

Comfortable

High-quality

Stylish

Good fit
Cons:
Made from high quality leather, these boots offer double duty. You can wear them fully laced up to help cover your ankles and part of your leg, or you can roll them down to expose the cozy lining. This means that if how the shoes look is at the top of your list then you get two for the price of one! On top of that they make it easy to navigate any terrain thanks to their anti-fatigue technology. Plus, a metal shank in the shoe provides superior arch support.
With both great arch support and anti-fatigue technology, your feet will never get tired. But you also also stay dry and warm throughout the day since the seam on these boots are also made to prevent water from entering your shoes. The faux-fur collar and lining on these shoes are also made from ReBOTL™ fabric which contains at least 50% recycled plastics. All this means that while you keep the world safe you're also preventing rubbing and chaffing on your skin when you wear them.
Pros:
Lightweight

Stylish

Perfect for all-weather

Warm

Comfortable

Good fit

Durable

Sturdy construction
Cons:
The lining wears out quickly
Featuring a more feminine silhouette compared to usual timberlands, these boots are also lined with REBOTL technology to ensure the usage of non-biodegradable plastic to make at least 50% of the footwear. Furthermore, the sole and upper parts of the shoes are connected using very strong waterproof nylon thread. This gives the shoes a seam-sealed construction.

The midsole of the boot is made of EVA cushioning which makes it easier to walk in because it absorbs shock. Additionally, there is a faux fur covering on the neck of the boot for added warmth in the cold season.
Pros:
Sturdy design

Durable

Comfortable

Fashionable

Waterproof

Good grip

Versatile

Easy to wear
Cons:
The Greyfield boots were inspired by the classic Timberland silhouette, but designed for more casual use. The normally heavy profile was constructed in a more lightweight material to ensure you have no pain when walking around in them all day.

The Defender Repellent Systems® treatment is one of the best features of these boots. This is because this patented treatment is designed to repel water and oil-based stains making sure your shoes stay looking new for longer. Other great features include an insulation resistant to compression which ensures the best possible cushioning for your feet no matter the terrain.
The Greyfield boot is also fully waterproof thanks to the leather upper on the shoes being treated with multiple waterproofing products. On top of that, the shoes have an internal waterproof membrane to make sure no water gets in - ever.
Pros:
Fashionable

Waterproof

Good arch support

Lightweight

Easy to clean

Easy to wear

Durable

High-quality
Cons:
What You Can Use Your New Timberlands For
Timberland shoes for women are offer a ton of activities you can do when wearing them. They're incredibly versatile, made with high quality materials, and have been a fashion trend for many years. We have to accept that they are one of the best footwear brands out there.
If you decided to buy your first pair of Timberlands, but are wanting to get the best bang for your buck, then keep reading. We collected some of the best ways you can use your Timberlands after purchase.
a) Hiking
Timberlands are perfect for hiking. Not only are they incredibly comfortable, but they also have a steel shaft which provides tons of arch support. If you have very flat feet or plantar fasciitis, then you know how vital arch support is.
If you have been looking for a good pair of hiking boots, then these are some of the best. They are low-maintenance, easy to clean, and have great grip. Timberland designed their products with several patented processes to offer the best quality boots out there. Hiking requires boots that are up for the challenge and Timberlands will never disappoint you.
b) Industrial Work
Originally, Timberlands were made as work boots which means they are hardy and durable. Whether you choose a classic model or a more fashion forward one, the functionality of all of them will stay the same. If you specifically work at a job that is dangerous or requires you to be on your feet for long hours, then Timberlands should be at the top of your shopping list.
Jobs such as construction, factory work, or anything outdoors and on rough terrains are some examples of jobs where you should consider owning a pair of Timberland boots. They even offer full coverage up to the ankles to offer maximum protection from injury. The years the brand spent developing their collections means that they offer dependability - more than any other working boot on the market.
c) Everyday wear
Timberlands have been fashionable for a long time so they're a great way to make a statement that reflects your personal style. It doesn't matter whether you add to cart black version of the Kinsely or add to cart brown versions of the classic 6 inch, they'll still look amazing. They go well with any type of clothing and are also suitable for children. They've actually been a part of kid's fashion for a long time as well.
Different colours and different materials are used to make Timberlands. So you can always add to cart wheat nubuck leather Timberlands, or any other style you want! They are the original colour so you know you can't go wrong with those. You can also add to cart brown full-grain Timberlands for a more classic look.
Navigating Online Timberland Shopping
In the age of Covid-19, online shopping has become king. That's why creating a shopping account on your favorite stores where your personal information and address is already saved is the smart way to go. From there you can navigate the site in order to browse all you want until you find your perfect pair, add them to your cart and navigate back to the check out.
If you're the kind of person who loves a good discount then be sure to sign up for the SMS service to get the latest sales directly via text. You can likely even add this option directly via your account once you set that up.
Bottom Line
For over 25 years, Timberland has made quality leather shoes that are both all-purpose and all-weather. You can wear them year round without fear of water, snow, or closed bursts of air entering the shoes. Whatever the conditions you subject your Timberlands to, they will stay study for a very long time.
On the one hand, Timberlands are fantastic for work needs while still being fashionable. On the other hand, the design can be quite chunky and some models can be pretty heavy. Sometimes you might not be in the mood to wear them. In those cases you might want to look into switching them up with another type of shoe. Vessi sneakers, for example, are a good option since they're also waterproof but are also incredibly lightweight.
Lastly, always be sure that your timberlands are the right fit for you. Especially when you normally wear women's sizes. This is because, while Timberland sizes are gender-neutral, people who wear women's sizes tend to have smaller feet. If your shoes don't fit correctly then you run the risk of injury. In the end, Timberlands are durable, safe, great for facing the elements, and fashionable. They're an excellent option for those looking for shoes for any terrain.