The Best Lightweight Shoes for Men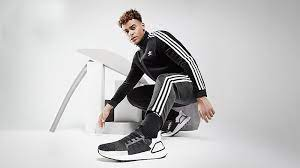 Every man's wardrobe should have at least a pair of shoes that match his style. Ideally, you should only own shoes that feel comfortable on your feet. Lightweight shoes for men specifically can maximize comfort and enhance all-day wearability.
In this article, we'll talk about why men should invest in lightweight shoes. Plus, we'll share a detailed buying guide for the best lightweight men's shoes on the market today.
Why Do Men Need Light Weight Shoes?
One of the biggest benefits of lightweight shoes is that they help keep your feet aerated for an easy walking experience. In addition, these types of shoes offer the proper support while letting you refocus your energy on walking or running.
Some features that help support your feet include cushioned insoles, arch support, and high-quality midsoles. Of course, the softer and thicker materials are better for optimal support.
Now that we know why men need lightweight shoes let's talk about options.
1. Vessi CityScape Sneakers: Rating 4.7

Our front runner for the best lightweight shoes for men is the Cityscape Sneaker. The outer build is made with a patented Dyma-tex® knit membrane which is light, breathable, and 100% waterproof.
These shoes are lightweight thanks to the materials used to construct them, like the sole which is made with a porous EVA that helps cushion your footsteps. These shoes are also slip-resistant thanks to the sole material and the type of grip designed to steady walking in any condition.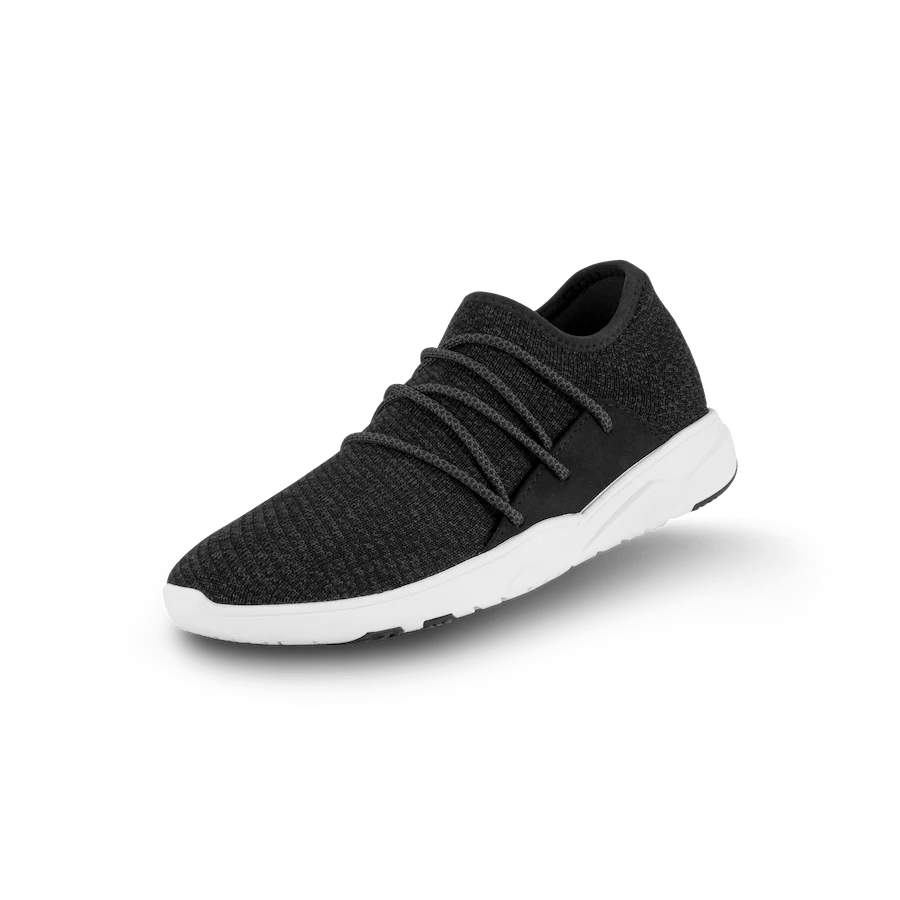 Besides being the lightest shoes on our list, the Vessi CityScape Sneakers also have anti-bacterial insoles for optimal foot health.
PROS
Breathable and 100% waterproof outer knit.

Antimicrobial and removable insole.
CONS
Limited shipping to select countries.

No half sizes.
2. Vessi's Men's Everyday Classic: Rating 4.7

If you are looking for a shoe that will keep your feet comfortable all day then the Everyday Classic Sneaker is the one for you. This shoe is lightweight and suited for daily wear, plus it has an upgraded sole for seamless and supportive movement.
You can now walk in the rain stress-free or enjoy your water adventures without worrying about your socks getting wet since it is made of 100% waterproof material. This special knit called Dyma-tex® offers waterproof technology thanks to nano-sized pores that prevent water from sipping through the shoe, thus keeping your feet dry and cool.
This waterproofing technology also allows your feet to stay sweat-free since the construction ensures a free flow of air so that sweat and heat can escape. The upgraded soles also provide a seamless, supportive movement as you walk in them.
Pros
It has a breathable knit that keeps your feet fresh all day long.

Lightweight and comfortable.

100% waterproof and great on rainy adventures.

Cloud-like comfort due to the upgraded sole.
Cons
Extra insoles needed for additional support.
3. Everyday Move Slip-Ons: Rating 4.9

If you are looking for a comfortable and lightweight shoe, then the Everyday Slip-On is the one for you. This shoe offers a 4-way stretch knit and a lightweight cushioning midsole that ensures peak flexibility. In addition, the absence of laces makes it easy to slip on.
These Slip-Ons are designed using Dyma-text®. A waterproof technology made with thousands of nano-sized pores to keep water out and let air flow. It means you have a pair of shoes that are breathable and comfortable no matter the weather.
Because of the shoe's no laces feature you can slip them on and rush to your daily errands without the hassle of tying laces. The shoe also has a 4-way stretchy knit that allows your feet to move freely. Plus, the VZero2 midsole ensures your feet get support in all the appropriate places.
Pros
Pull tabs provide ease when putting them on and removing them.

100% waterproof, making it suitable for rainy adventures.

Made with a breathable knit that ensures your feet stay cool in all climates.

Extremely lightweight.
Cons
4. Sunday Slippers: Rating 4.7

If you're looking for a pair of shoes that will take you from indoors to outdoors comfortably then these are your best option. Vessi's Sunday slippers will keep you cozy and dry in wet weather and provide you with comfort 24/7.
The Sunday slippers are the first shoe to be made from Dyma-wool®, a material that is 100% waterproof and vegan. Unlike other materials, Dyma-wool® is not a coating but is integrated directly into the upper using nano-sized pores that are too small for water molecules to slip through.
The Sunday Slipper comes with a collapsible heel designed to give you ease and comfort when you are in a hurry. They're perfect for running out to grab the newspaper or lounging around the house.
Pros
100% waterproof, lightweight, and cozy.

They have a collapsible heel for flexibility.

Made using vegan wool to provide cloud comfort.

They are easy to slide into since they do not require you to lace up.
Cons
Has a smaller fit than other similar shoes.
5. Men's Weekend Chelsea: Rating 4.7

The Weekend Chelsea boots are constructed with a 4-way knit pattern and an ultra-light high traction rubber sole that gives you comfort all day long. The 4-way stretchy knit accommodates to your feet so you can get the ultimate range of motion and comfort while moving around in them.
The shoe's ultra-light traction rubber sole makes it lightweight enough that you can barely notice you have worn anything on your feet. Because of the higher side panels it also offers additional water protection capabilities.
As with all Vessi shoes, the Chelsea is constructed with the brand's patented Dyma-tex®. A 100% waterproof vegan knit technology that directly integrates into the shoe's upper. The end result is nano-sized pores that prevent water molecules from passing through. Vegan leather pull tabs provide ease and convenience in putting the shoe on and removing them.
Pros
It has a breathable knit that keeps your feet cool all day.

Waterproof and so can be worn in rainy weather.

You can easily put them on and off since they do not require you to lace up.
Cons
Factors To Consider Before Purchasing Lightweight Shoes For Men
1. Weight
The weight of a shoe is an important aspect to consider. Apart from that, if you are going to travel, lighter shoes allow you to take up less weight to leave room for fitting clothes and other essentials.
During rainy seasons or winter, most people carry heavy boots, not bearing in mind that there are lightweight, comfortable shoes in the market that can come in handy.
2. Quality
Quality is another aspect to consider when you shop for the best lightweight shoes for men. Vessi shoes feature lightweight options made with quality and sturdy materials.
3. Size
The shoe you choose should fit you properly at all times. The wrong shoe size may lead to discomfort and injuries while moving. It's also important to remember that feet expand when hot, so choosing a pair that will accommodate such changes is key.
4. Price
Price is another crucial factor to consider when looking for shoes. Different brands offer different prices. It is important to choose a shoe that will fit your budget. In most cases, an expensive shoe will provide high quality but don't lose sight of the affordable options that can also offer great quality.
5. Versatility
Versatility is crucial if you are going to be wearing the shoe for different occasions. For instance, if you are travelling the right shoe will minimize the need to carry extra pairs since you can use the same ones for many activities. In addition, you will have extra space to pack some other essentials for your trip.
6. Durability
Durability matters, especially if you are going to be using the shoes for long hours. Here's how to tell if a shoe is durable:
Check how well your feet fit in the shoe.

Look for proper sole grip.

There should be reinforcement around the toe area.

Look for a flexible and comfortable sole.

Choose an option with weatherproof features.
7. Comfort
Comfort should be at the top of everyone's list. Because who wants to invest in an uncomfortable shoe? A shoe could be stylish and expensive, but it is not worth your money if you don't find comfort while wearing it.
To gauge comfortability, look at aspects such as fit, material, weatherproof abilities, and the general feel of your feet inside the shoe.
If you pick a shoe size that is not your fit, you may bruise or the shoe might constantly come off. The best way to know your fit is by ordering your most common US size. For example, if you are a half size, you can size down for a more snug fit or up for a more relaxed fit.
Go for a shoe that allows free air circulation so that your feet do not sweat in hot weather. Lastly, a weatherproof shoe is the best option since you can comfortably wear it in any weather condition.
8. Style
Do not forget to look for good design in the shoe you select. A comfortable pair goes a long way, but a stylish shoe will make you wear it frequently.
Frequently Asked Questions On The Best Lightweight Shoes For Men
1. What Makes A Shoe Lightweight?
To be considered lightweight a shoe should weigh less than half a pound. The weight should be light enough that you barely feel the shoe on your feet.
For instance:
The shoes should allow you to walk or stand comfortably for at least 12 hours without feeling discomfort or pain.

They should be flexible and easy to carry so that you can put them in your backpack or carry them along without taking up too much space or feeling heavy.

The shoes should allow your feet to have a full range of motion while in them. They should have a thin, flexible sole and no heel lift.