Best Supportive Shoes for Kids: What Parents Should Know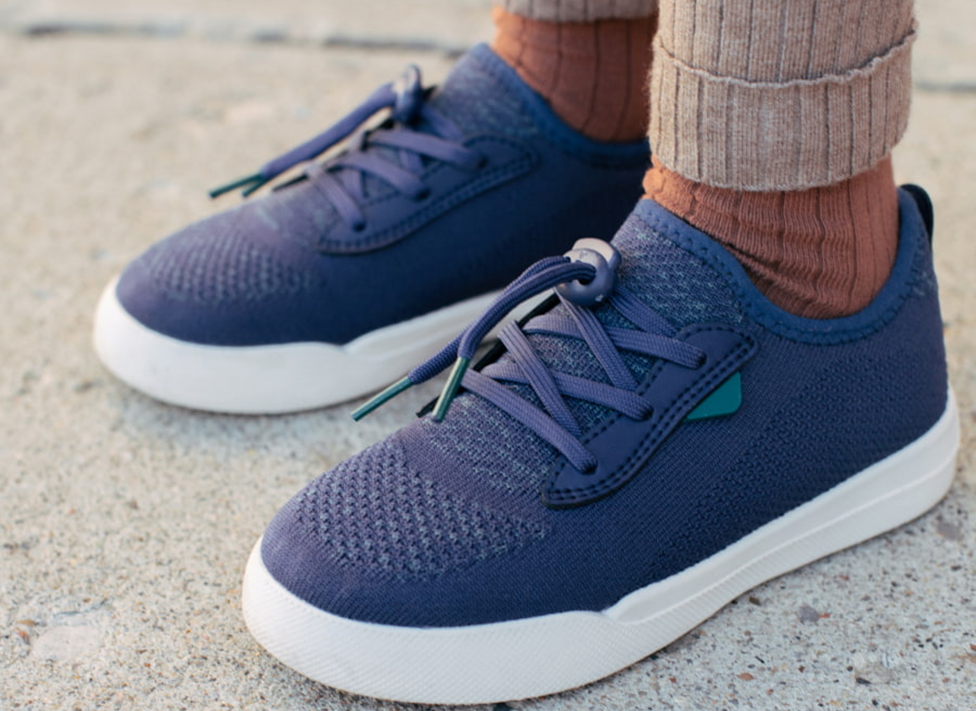 Image credit: vessi.com
If your child is complaining of foot pain or walking a little differently it could be a case of muscle fatigue, overpronation, or flat feet. This is a sure sign that they need extra support and that it might be time for orthopedic shoes. Choosing supportive shoes for kids can help prevent most foot problems and help with healthy foot development.
The best shoes for kids with flat feet or overpronation will provide enough support and ample toe box space for their tiny feet to continue to grow. This makes it comfortable for them to walk and alleviates the pain the child might be experiencing.
Are Flat Feet Normal In Children?
The short answer is yes, and no. Flat feet are normal in most children, both babies and toddlers, since their arches haven't fully developed. Genetics also plays a major factor in whether or not your child will have flat feet.
Some children who develop flat feet is because it can be directly related to their weight. Excessive weight on a child's frame puts more pressure than necessary on their feet and frame. This can cause the physical flattening of the arch on the child's foot.
If you're still not sure, this YouTube video can help tell if your kid has flat feet.
How to Treat Pain Caused by Flat Feet?
When it comes to flat feet in children, there are some treatment options to consider to help them deal with that.
Choose the best kids shoes possible. This means that they should fit properly and provide enough support (arch support). This means avoiding certain types of footwear like flip-flops and sandals.

Pick an option with orthotic inserts or get a custom orthotic for extra arch support.

You can help them stretch and strengthen their feet through tailored exercises.

If their flat feet is caused by extra weight, considering helping them lose some of that weight in a healthy and sustainable way can also work.

Physical therapy and over-the-counter pain relievers are also a great option.

Rest. Kids should avoid too much strenuous activities such as jumping or running to help prevent foot pain.
For the most part flat foot is very much avoidable. As parents, keeping all these things in mind to help your child find the best kids shoes for them is key.
What if My Child Has Overpronation?
Children who have flat feet will most likely overpronate their feet as well. Many children and adults will have some level of overpronation, but people with flat feet tend to experience an excessive amount. This may lead to experiencing either foot, knee, ankle, or even back pain.
To deal with this, the American Podiatric Medical Association tends to recommend the following solutions:
Children with feet that have low arches should get a supportive shoe that's designed for motion control and stability to help correct overpronation.

Children with feet that have normal arches should use a shoe with equal amounts of cushioning and stability to help absorb shock.

Children with feet that have high arches should use a cushioned running shoe with a soft midsole but more flexibility. This helps compensate for the poor shock absorption that a high-arched foot has.
Parents can address flat feet by also adding orthotic inserts to their children's shoes. Having shoes built with sufficient arch support also helps prevent feet from overpronating. That said, it's a good idea to check with a podiatrist before adding insoles to your child's shoes.
It's also a great idea to allow children to walk barefoot around the house once in a while to allow their feet to spread out naturally. If they will be going outside or will be on uneven ground make sure they wear shoes for protection and support.
The next thing to discuss is what are the best shoe brands as your child grows. We put together our top picks below.
The Weekend sneakers need no introduction at this point thanks to their popularity. These 100% waterproof shoes are designed using the brand's patented Dyma-tex® knit material that's both breathable and waterproof. This means that there's no spray you have to keep applying to keep the shoes waterproof, nor is it a coating made from harsh chemicals. It will never wear out with time!

The knit upper is also quite cool as it stretches around your kid's feet for extra comfort. So, the more they wear them the more tailored the fit becomes. This works great for kids with narrow feet.
They rank very high when it comes to the best kids' shoes out there since they're supportive and have extra cushiony outsoles. This means they work great for those long days playing in the park or recess time at school.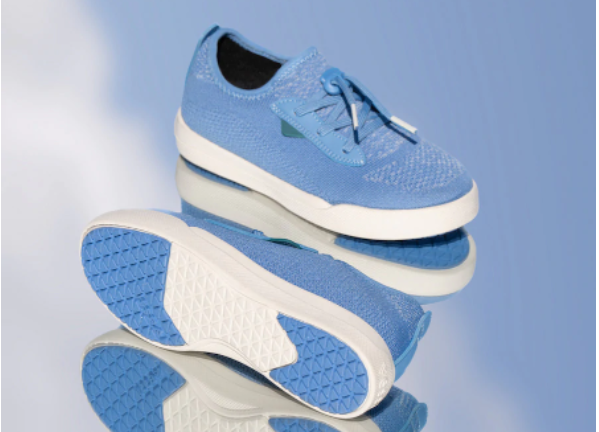 Image credit: Vessi
While Vessi carries adult sizes of the same style, the kid's line is designed especially for children. With features like no-tie lace toggles, you can be assured your mornings will be much calmer and more efficient.
If you're unsure about sizing a good idea is to order both a size up and a size down. Try both then send one back. Returns are free as long as the shoes haven't been worn outside, are in their original shoe box, and weren't purchased with a discount that's considered a final sale.
Image: Vessi
If your kids are pretty active and somehow manage to accumulate a whole year's worth of mud in just a few days, don't worry. Vessi Weekend Sneakers are machine-washable and quite easy to clean. If the dirt is a little stubborn, handwashing will help them look as good as new.
Pros
100% waterproof

Breathable knit upper

No-tie lace toggles for quick on and off

Extra cushiony and soft soles

Machine-washable
Cons
Another pair of kids' shoes that will keep your little one's feet dry all day long is this pair of Weekend Chelsea. This is another pair from Vessi constructed with a Dyma-tex® knit upper that makes them 100% waterproof. So you will not have to spray your kids' shoes frequently to make them water-resistant. How cool is that?

These kids' shoes are also available in men's and women's sizes. So, if you like twinning with their child, you are sorted because there is a pair for you too.
These Weekend Chelsea for kids offer more coverage thanks to the higher side panels for extra waterproofness. The four-way stretchy knit upper and ultra-light high traction rubber sole make them versatile and great for walking on different surfaces.
Image: Vessi
The inner lining is cushioned to keep your child's little feet comfortable throughout the day, and, they are breathable and great for all weather.
Pros
Comfortable

Breathable

Lightweight

100% waterproof
Cons
How to Choose the Most Supportive Shoes for Kids?
Understanding what to look for when choosing children's shoes is key in choosing the perfect footwear for your child. Below are four things to take into account next time you go shopping for new shoes.
A) Arch support
Parents should avoid shoes with no arch support, especially for kids with flat feet. Shoes that work around the foot's natural arch support are much better options.
B) Breathability and comfort
Besides good arch support, comfort is another important factor for kids' shoes. The right shoes should be comfortable with ample padding and made from a breathable material to help which moisture.
C) Grip and traction
Kids are naturally active, so the shoes they wear need plenty of grip on the outsole. Parents should check whether the shoes have a durable outsole, like ones made from rubber, and some tread for grip and traction.
D) Sizing
The wrong size can cause more problems than any other missing feature. For a shoe to fit perfect there should be at least a thumbs-width space between the top of the shoe and the longest toe.
It's also important to consider the width of your child's foot. Children with flat feet generally have a wide width, affecting their shoe size and comfort.
Frequently Asked Questions on the Best Supportive Shoes for Kids
1. Will too much arch support hurt feet?
High arches can also cause foot problems. In fact, having high arches makes you more prone to plantar fasciitis, metatarsalgia, and balance problems. This is why it's so important to choose shoes that will adapt to your kid's existing shoe shape.