Supportive Shoes For Women That Are Comfortable and Stylish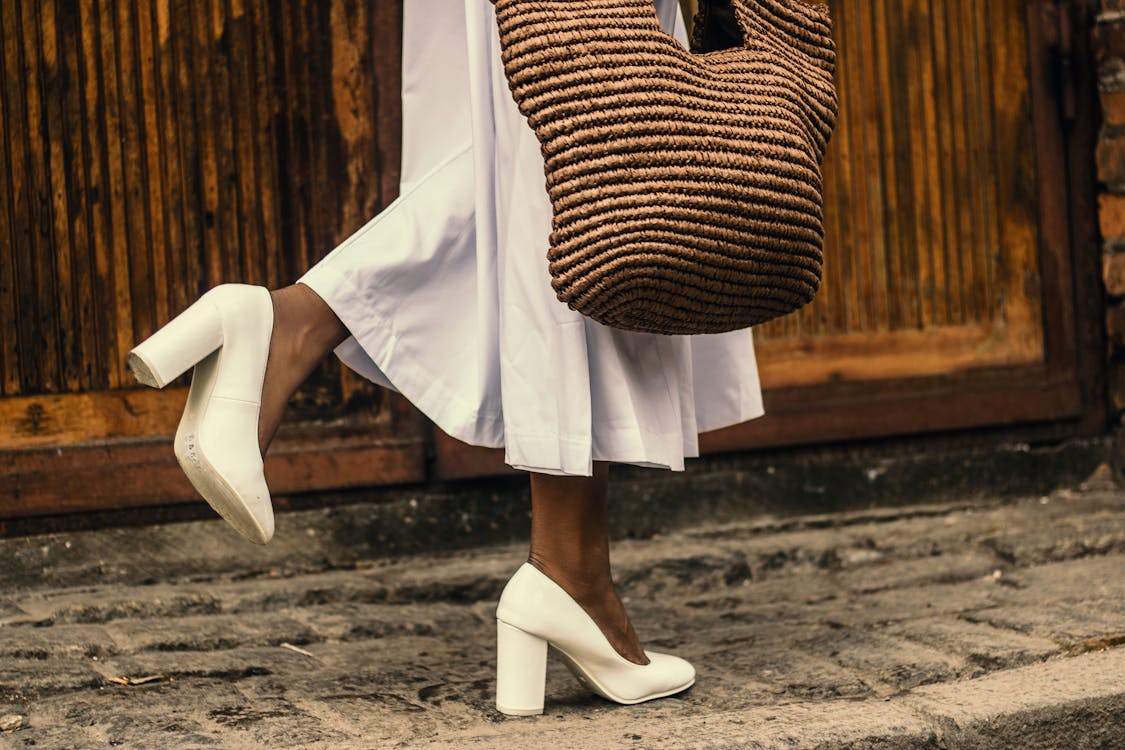 Shoes are a woman's best friend. A good pair of comfortable shoes can help complete an outfit and can boost your confidence and self-esteem. Supportive shoes, for instance, help women walk miles in terms of their career and goals by not having to worry about their comfort but instead focusing on the task at hand.
While women tend to have several pairs of shoes, it is not uncommon to find that you gravitate towards only a fraction of those shoes in your everyday life. This could be because although they are stylish, some of those shoes are not supportive or comfortable which can cause you to have foot pain whenever you wear them.
When you mention supportive or orthopedic shoes to your girlfriends, the first thought that comes to their mind is probably of ugly, clog-style shoes that nobody seems to like. While this might have been true at one time, today the shoe industry has evolved to include stylish orthopedic shoes.
Supportive and comfortable shoes are essential when you are on your feet all day to avoid foot pain. This article will look at orthopedic shoes for women, including sneakers, boots, clogs, heels and flats. You will also find a guide with key features you should consider when buying orthopedic shoes for the modern woman.
What Are Orthopedic Shoes?
Orthopedic shoes are designed to provide additional support for your legs and feet. Unfortunately, common foot issues like tendonitis, plantar fasciitis, and arthritis are often a result of wearing ill fitting shoes with not enough support.
Whether you are a chef, hairstylist, nurse, accountant, or photographer you still need shoes that will support you since you will be on your feet for long hours. In addition, women are more likely to develop hammer toes and bunions, making the need for a stylish pair of orthopedic shoes much bigger than perhaps for men.
Wearing an orthopedic shoe ensures that you have ankle support, flexibility and comfort, all while looking stylish. Additionally, they provide arch support to keep your feet from being in pain while you go about your day.
Below are our favorite supportive women's shoes.
Sneakers are an essential staple in a woman's closet. They are versatile and can be dressed up or down depending on your work environment or specific occasion. Vessi shoes ensure that you have supportive everyday sneakers that you can wear at work or even as walking shoes.
The Everyday Vessi sneakers are breathable to prevent sweat and odours after a long day of work or errands. In addition, these comfy shoes have a removable insole that you can swap for your custom orthotics if needed.
Contrary to popular belief, supportive walking shoes for women shouldn't have to be heavy, ugly and clunky. Instead, these vegan everyday sneakers are lightweight and feel like you're walking on a cloud. In addition, they are 100% waterproof, so that you can count on them for support during rainy or snowy weather.
Pros
Have a breathable mesh knit

Lightweight and comfy

100% waterproof

Have an antibacterial innersole

Vegan and cruelty-free
Cons
Dansko clogs are another comfy pair of orthopedic shoes to add to your collection. They have a roomy toe box to accommodate wide feet, a feature that helps make room for potentially swelling feet as you walk. In addition, they have an anatomical platform that helps with support.
These shoes feature an antimicrobial leather lining which helps keep your feet fresh and provides lots of cushioning. In addition, the ankle support on these clogs enables you to walk in them for long hours comfortably. Unlike other clunky clog designs, these ones have a stylish leather and fabric upper which not only looks good but also enhances their durability.
The design and construction of these orthopedic shoes by Dansko is all about support and comfort. You can see this from several features, like the padded instep collar that ensures you have great support. Additionally, the polyurethane outsole helps with shock absorption, while the wide heel strike enhances stability.
Pros
Wide toe box

Padded collar

Antimicrobial lining

Durable construction

Fits true to size

Has a breathable molded foot bed
Cons
The oil coating comes off due to friction

The leather takes time to break in

Sizing runs slightly large
If you wear heels, you will love these Clarks Emslie Lulin pumps. These stylish orthopedic shoes go well with most work clothes to give a put-together look. In addition, you'll be able to comfortably walk from one office to the other thanks to the Ortholite foot bed that provides great arch support.
The foot bed is breathable and has a moisture management feature that helps keep your feet dry and fresh. This means that you can go about your busy workday without stressing about wet feet.
These leather Clarks pumps are a must-have in your orthopedic shoes arsenal. They feature a soft cushion and textile lining that makes them feel super lightweight. The uppers are also incredibly soft to enhance flexibility and easy movement. They also have a narrow heel and a durable rubber sole that ensures they last longer.
Pros
Comfortable

Breathable foot bed

Soft full-length cushioning

Flexible

Super lightweight

Roomy toe area
Cons
Strap is too wide

Some people have complained that the toe area is long
Ankle boots are a top option for most women since they offer a versatile fit. You can choose to dress them up or down depending on your style. Additionally, Vionic is a reputable brand, so you are guaranteed quality and durable orthopedic shoes.
These stylish booties have a removable EVA insole that provides cushion and support as you walk. They're removable which enables you to replace them with custom orthotics if you need to. Additionally, these low block heel boots feature a biomechanical design that hugs your feet and supports your every step.
An orthopedic shoe doesn't have to be any less attractive than a regular shoe. You will quickly love the Vionic Joy Serena ankle boots as they have a weather-resistant suede upper and a tassel-detailed zipper that adds to the style. Additionally, these boots have been approved by the American Podiatric Medical Association, so you can rest assured you're choosing something that has been proven to work.
Pros
Quality orthopedic pair of shoes

EVA foot bed

Removable insoles

Durable construction

Water-resistant
Cons
Our last supportive shoe pick is the Clarks Kinzie Light flat. Again, it is easy to throw them on as they blend seamlessly with just about any outfit. In addition, these women's ballet flats have a stylish leather upper that is key for durability.
Featuring an Ortholite foot bed, these flat shoes will give you the confidence and support you need to tackle any challenge thrown at you. They are also very comfortable which means you can wear them all day. Additionally, the soft rubber sole helps with shock absorption, making them a staple for every woman dealing with sore and painful feet.
Unlike regular flats, these offer arch support which helps distribute pressure on your feet.
Pros
Relatively lightweight

Durable build

Supportive

Stylish design
Cons
Some customers complained of ankle blisters
How Do You Choose Supportive Shoes for Women?
The best pair of orthopedic shoes for you should always fit your needs, provide support, and fit you properly. Whether you choose athletic shoes, walking shoes, or tennis shoes it's important you wear extremely comfortable shoes. Below are a few features to help your narrow down your search for supportive everyday shoes for women.
1. Feet Type
Whether you have flat feet, neutral, or high arches choosing a shoe that matches your feet type should be top of mind. For example, if you have flat feet you're better of with shoes that offer support and stability - like the Vessi sneakers we mentioned above. On the other hand, extra cushioning is necessary for high arches.
2. Arch Support
Great arch support is important for alleviating pain caused by pressure buildup in your feet. Arch support helps spread out pressure from the heel and ball of your feet to the arches. If you suffer from bunions, plantar fasciitis or tendonitis specifically make sure that you prioritize supportive footwear with good arch support.
3. Cushioning
An ample cushion makes the basis for great orthopedic footwear. Most shoes will either have a contoured foot bed or a molded one. These ensure that your feet lie on a comfortable layer that protects you from making contact with the ground. Proper cushioning is essential, especially for athletic shoes.
Some orthopedic shoes feature a removable foam insole. This is important in order to keep your shoes clean and even more if you have custom orthotics that you would prefer to use. In addition, some brands like Vessi go the extra mile and make antibacterial insoles that keep your feet fresh and healthy.
4. Toe-box
The area where your toes rest when you are wearing shoes is called a toe-box. You want to make sure that you buy only shoes with a roomy toe-box. This ensures that you have space to wiggle and move your toes while wearing the shoes.
Unfortunately, you will often find that therapeutic shoes will fit in length but fall short when it comes to the toe area. Therefore, be keen to buy shoes that match your feet size. Additionally, wearing shoes with a rounded toe or wide toe-box ensures that you don't end up with sore feet.
5. Breathability
If you wear flats, sneakers, boots or tennis shoes, you want to make sure that they are breathable. This helps keep your toes and socks fresh, moisture free and dry. Sneaker brands like Vessi incorporate a breathable mesh knit in the shoe construction to allow air to flow throughout your feet. On the other hand, breathability is not a problem when wearing orthopedic sandals like flip flops or slippers.
6. Durability
As with everything you buy, you want to ensure that they will last long with frequent use. Shoes suffer so much wear and tear from being in direct contact with the ground. This is why you should try to find shoes that feature durable construction in terms of the upper, innersole and outer sole. Leather and rubber, for example, are robust materials that last long.
Buying from a reputable brand is also a good show of quality and durability. Vessi and other brands on our list have produced quality shoes for ages and will never disappoint you.
7. Versatility
Orthopedic footwear is expensive. Whether high heels or boots, you will get the most out of your shoes by choosing a versatile pair. For example, Vessi waterproof sneakers can be worn every day regardless of the weather. Additionally, you can style them for a casual office look as well as rock them with your weekend outfits.
The goal is to wear shoes that are fitting, functional and help lessen your foot problems. Sneakers and ballet flats are also versatile and go with multiple outfits depending on your occupation and style. For example, you could wear flats with a suit if you're always on your feet at work, or pair them with a dress for brunch on Sunday.
Conclusion
Gone are the days when orthopedic shoes looked ugly, boring and barely matched any outfits. The now stylish and comfy options available give you the confidence to be your true self at work or even out on an adventure. They are flexible, comfortable and supportive to prevent painful foot problems. We hope this article helps you prioritize support and comfort when shoe shopping rather than trendy shoes that don't fit properly.