Best Kitchen Shoes and Chef Shoes From Popular Brands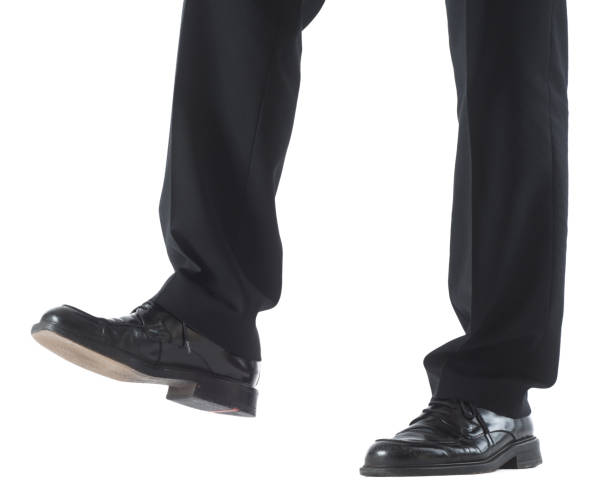 A kitchen is not an easy place to stay for endless hours on your feet, especially with oil spills, hot liquids, and slippery floors. Getting great kitchen shoes will not only help you work effectively but will also prevent injuries. A good shoe will be meaningful at the end of a long shift or after a long day of cooking.
If you suffer from aches in your shoulders or back after standing for long periods of standing time in the kitchen, then you probably need comfortable footwear. They should be comfortable enough to wear for a long period of walking and standing, slip-resistant to ensure you won't slide on the floor, and heavy enough to protect you if you drop something scalding or sharp on your feet.
Choosing the best kitchen or chef shoes can be challenging because everyone's foot is different. This means that a shoe that fits one chef might not be the best for another one. To make the decision-making easier for you, we've put together a list of the best kitchen shoes and a buying guide to help you understand the key considerations you should look out for.
5 Best Chef Shoes
1. Vessi Everyday Shoes
You can never go wrong with Vessi shoes, a footwear industry that makes innovative, multipurpose, and all-in-one sneakers. The Vessi Everyday shoes feature a patented waterproof technology that delivers the highest performance level that can withstand even the toughest kitchen conditions.
The Everyday Sneakers feature extra support with sportier soles, keeping your feet comfortable even after hours of wearing them. The non-slip bottoms also feature zones that push water through the channels to deliver better traction and ensure you're safe and comfortable.
The top layer of these shoes features a nano-filtering membrane with Dyma-tex technology that is interwoven into the knitting. There is also a stretchy knit layer that prevents dirt and moisture from getting in the shoe. The insoles are removable, which is a convenient feature for chefs in the kitchen environment.
Pros
Easy cleaning
Patented waterproof technology
A variety of colours to choose from
Uses a sustainable manufacturing process
Global accessibility since they are exclusively online
Accepts paying in instalments
Cons
For chefs with wider legs, they may not properly fit.
2. Dansko Professional Clog
If you're in search of a high quality, long-lasting and sturdy slip-on clog, then you should consider getting the Dansko clogs. One of this shoe's outstanding features is the sturdy quality, especially in the platform and heel. The platform is about 1 inch tall, and the heel about 1.5 inches.
They are made of leather uppers that are strong and water-resistant and a rubber outsole. The design also features a shock-absorbing sole and a reinforced toe box. With the reinforced arch support and the insole made from polyurethane foam designed for temperature control and breathability, the comfortability of these shoes becomes unmatched.
Furthermore, you get the option of creating a fashionable look with over 30 available colours and prints to choose from. It also features an oil and grease resistant outsole, a special design outsole, a cushioned and breathable insole that can survive a harsh kitchen environment. Other Dansko models, for example, Dansko XP 2.0, is also a great choice.
Pros
Features a memory foam footbed for increased comfort and support.
A padded instep collar prevents friction that may cause blisters and also keeps them in place.
The outsole is a great shock absorber
Water-resistant
Temperature control and breathability
Fashionable design
Strong leather upper
Cons
With larger feet, the instep may feel uncomfortable
Lacks a removable insole
3. Skechers For Work
People who prefer a secure and snug feel can rock the Skechers sneakers to work. These shoes feature an ethylene-vinyl acetate midsole that is well cushioned and a removable insole, which means you can customize the support level you need with this shoe.
These shoes are 100% synthetic, with a flexible and synthetic sole. The shoe features a lace-up vamp, logos on the side and tongue, and reinforced stitching for men. The collar and the tongue are excellently padded, and there is also a memory foam padded insole for arch support.
Moreover, this slip-resistant work shoe has a soft fabric shoe lining with a shock-absorbing midsole. The women shoes are very lightweight and have a shaft that measures about low-top from the arch.
Pros
Soft lining for shock absorption
Comfortable
Lightweight
Durability
Non-slip
Affordable
Cons
Requires a shoe stretcher to break-in
It may be too stiff for some chefs
4. Vessi Cityscape Sneakers
The Vessi cityscape sneakers are one of the lightest shoes that are recommended for chefs out there. These shoes feature a minimalistic and stylish design that is a perfect pair for the kitchen environment. The super lightweight feel and relaxed fit make them comfortable to wear throughout the day.
They are quite breathable, stretch and have waterproof features, making them a great option for your kitchen footwear needs. The fabric of this kitchen shoe has layers of engineered material that offers moisture-wicking, extra stretch, antibacterial insoles, and a non-slip Herringbone grip.
They come in four colour options. The cityscape sneakers are thought out on every production step. Since they use a patented waterproof technology, they are considered the right shoes for kitchen use. They are able to provide you with safety even in the toughest conditions.
Pros
Lightweight and Flexible
Eco-friendly shoe
Comfortable and stylish
Durable
Easy to clean
Free shipping to selected countries
Patented waterproof technology for harsh conditions
Cons
5. Birkenstock
Another option for a slip-on is the Birkenstock pair of shoes. With these slip-resistant shoes, you get a rubber and thick exterior that can endure heavy work. This shoe will keep their feet feeling comfortable with the cotton-lined cork footbed for chefs who experience sore feet.
The Birkenstock shoes are very easy to clean, making them proper footwear for chefs in a work environment filled with flour, cheese, and grease. Some models feature high arch support is great for most chefs. However, this might be a problem for people who are looking to get a relaxed fit and do not need too much support on the soles.
The two most popular Birkenstocks models are the Boston and Profi, which feature solid non-slip, grease and oil resistant outsoles to prevent you from any slip and fall accidents. The Boston clog has the brand's signature cork footbed and a leather upper, while the Profi clog is made from polyurethane and features a removable, washable insole. Both kitchen shoes are highly rated when it comes to comfort, durability, and safety.
Pros
Functional and quite stylish
Made of quality and breathable material
Non-slip
Very comfortable insoles
Shock absorption features
Cons
It's pricey compared to other brands
It may need some extra time to break in the shoe
Factors to Consider Before Buying a Kitchen Shoe
1. Comfort
A pair of kitchen shoes should provide comfort throughout the day. To determine how comfortable they are, you should try them on after a long day at work. If they feel great, then chances are they will be comfortable throughout the day.
For comfortability, the toe box should have enough room or space for your feet to wiggle comfortably. Moreover, it would help if you found shoes that fit the natural arch of your feet. This prevents injuries such as ankle sprains and improves the comfortability of the shoe.
Also, the chef shoes should have a rubber outsole that softens the pressure on your feet and a decent anti-compression insole. To determine the arch support of the shoes, bend them in half, and if they bend all the way, they won't give you the comfort you need.
2. Grip/ Slip Resistant
While in the kitchen, slipping is a great possibility, so you need to find shoes that are non slip. To determine the slip resistance in a shoe, there a number of features you should look out for; they include;
An interlocking tread pattern that channels the water away from your feet.
A soft rubber outsole helps in gripping the floor
A large surface area with the tread pattern because the more tread surface that contacts with the ground, the better the grip
3. Protection
The best chef shoes should also offer protection from water and injury. Besides having a slip-resistant outsole, the uppers of the shoe need to be hard enough to protect you against injury caused by heavy or sharp objects falling on your feet.
There is nothing more unattractive than having to wear a pair of wet shoes. This is why it essential to buy a chef shoe that will offer protection from water, preferably a shoe that is water-resistant.
4. Durability
The durability of kitchen shoes is not something you should negotiate because it helps in reducing the cost of ownership in the long run. You need to find one that has a durable construction and is made from good quality materials.
5. Easy to Clean
If you're working in the front of the house where you have to deal with guests or are working as a chef who is also involved in food service to customers, then the ease of cleaning your shoes is an important factor to consider. Having dirty shoes shows unprofessional behaviour, and first impressions are very important. Find a shoe that you can easily wipe down in case anything spills or drops on them.
6. Style
Work shoes may come in a variety of styles, and the choice of the style of a shoe is dependent on whether you want the simplicity of a slip-on or the security of a laced pair. Would you prefer to have your feet tied tightly with lace-up footwear or a basic slip-on mule or clogs for ease of sliding?
The style you choose should also be in consideration of the work or kitchen environment. For example, if you decide to get a slip-on work shoe, you should also consider that the toes and the back of the heels should be completely covered in a restaurant environment. A croc may leave your heels exposed, and that increases the risk of your feet sliding out.
7. Material
Chefs' work shoes are made from different materials. Steel toe and leather upper material are perfect for those who are looking to get additional protection. Rubber is another great material, and especially you're looking to achieve long-lasting wear.
The type of material depends on your needs and preferences. If you work in a professional kitchen environment, you should determine if the material is acceptable. For example, in some professional kitchens, you're not allowed to wear crocs even if the brand has better models for the foodservice industry.
In a dangerous and busy kitchen, footwear that is made from lightweight materials and has open holes are not the best option. The same goes for your home kitchen, especially if you're prone to falls or spills. You need to find the most practical material that matches your needs and provides the safety you need for your work environment.
8. Color
The colour is a critical factor to consider in kitchen shoes, especially if you work in a professional restaurant. Some bakery kitchens and professional restaurants may require you to have black footwear. For home cooking, you can decide to add some extra flair. Some brands offer a wide selection of colours and prints to choose from.
Frequently Asked Questions (FAQs) on Kitchen Shoes
1. What are the best shoes for working in a kitchen?
The best shoes for working in a kitchen are the multipurpose Vessi every day sneakers. This is because they are very comfortable to wear for long periods and feature a patented waterproof technology that enables them to withstand tough conditions.
2. Are Crocs Good kitchen shoes?
Many chefs love to wear crocs in the kitchen because of the comfort they give. Crocs are designed to reduce the stress of a long working day by relieving pressure on the foot. In restaurant and kitchen environments, crocs are considered to be one of the best footwear.
3. What shoes should be worn in the kitchen?
Some chefs may prefer wearing the clogs over the laced up shoes because there is no chance of your shoes getting untied during critical moments. However, lace-up shoes are known to provide extra grip in a busy kitchen.